The Weight Loss Journey Begins With Understanding
Weight loss isn't just about diet and exercise. Many overlook the significant impact of sleep, hydration, and stress management on their weight loss journey. These aspects play a crucial role in overall health and can directly influence your ability to shed pounds.
The Magic of Sleep
First, let's talk about sleep. In a world that often celebrates the hustle and grind, sleep can sometimes be cast aside as a luxury instead of a necessity. But here's the truth – neglecting sleep can sabotage your weight loss efforts.
When we sleep, our bodies undergo numerous processes, including hormone regulation. Two hormones that are crucial to appetite regulation, ghrelin, and leptin, are directly influenced by our sleep patterns. Ghrelin, often dubbed the 'hunger hormone,' stimulates appetite, while leptin signals satiety to the brain. When we don't get enough sleep, our bodies produce more ghrelin and less leptin, leading to increased hunger and appetite.
Additionally, chronic sleep deprivation can lead to insulin resistance, a condition that affects your body's ability to process glucose. This can result in higher blood sugar levels and increased fat storage, hindering your weight loss progress.
Unlocking Better Sleep for Weight Loss
Sleep is vital, but how can you enhance its quality to support your weight loss goals? Here are some strategies that can help.
Establish a Regular Sleep Schedule
Our bodies thrive on routine. Going to bed and waking up at the same time every day can help regulate your body's internal clock, known as the circadian rhythm. This can lead to better sleep quality and duration. Even on weekends, try to stick as closely as possible to your weekday sleep schedule.
Create a Sleep-Inducing Environment
Your bedroom should be a sanctuary for sleep. Keep it dark, quiet, and cool. Consider using earplugs, an eye mask, or a white noise machine if needed. Invest in a comfortable mattress and pillows. These adjustments can make a world of difference in promoting restful sleep.
Be Mindful of Your Evening Meals and Drinks
What you eat and drink in the evening can impact your sleep. Try to avoid large meals close to bedtime, as they might cause discomfort and disrupt sleep. Similarly, limit your intake of caffeine and alcohol in the hours leading up to bedtime. Both can interfere with the quality of your sleep.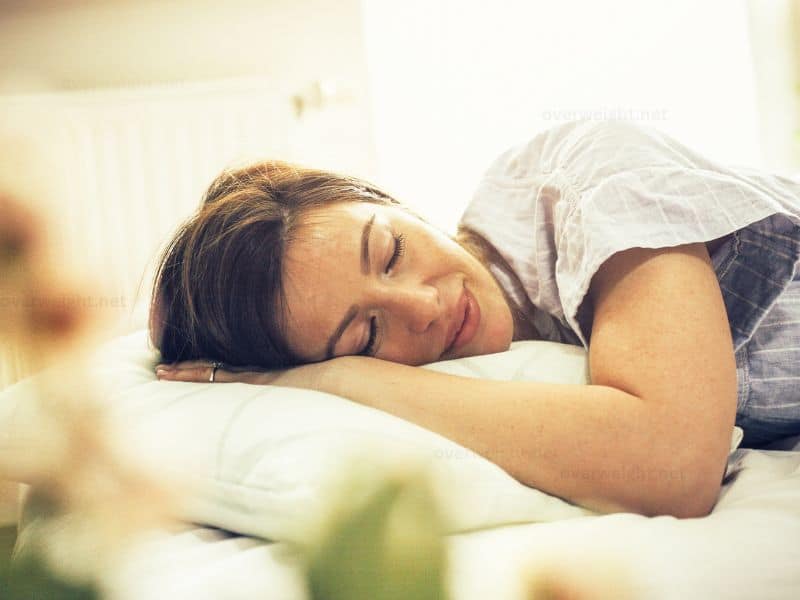 Incorporate Physical Activity into Your Day
Regular physical activity can help you fall asleep faster and enjoy deeper sleep. However, timing is key. Try to finish moderate to vigorous workouts at least three hours before bed. Gentle, relaxing exercises, like yoga or stretching, can be done closer to bedtime.
Consider a Bedtime Ritual
A relaxing routine before bed can signal to your body that it's time to wind down and go to sleep. This could include activities like reading a book, taking a warm bath, listening to calming music, or practicing relaxation exercises.
Incorporating these strategies can help improve the quality of your sleep, which in turn, can support your weight loss efforts. Remember, sleep is not a luxury, but a fundamental component of your health and wellbeing.
Quenching Your Weight Loss Goals with Hydration
Now, let's move on to hydration. Water is life – there are no two ways about it. It's involved in nearly every biological function in our bodies, and weight loss is no exception.
Water is essential in the process of lipolysis, the breakdown of fat cells. When you're well-hydrated, your body can efficiently carry out this process, helping you lose weight. In contrast, when you're dehydrated, your metabolism slows down, making it harder for your body to burn calories.
Moreover, water can aid in weight loss by acting as a natural appetite suppressant. Often, feelings of hunger can be confused with dehydration. By staying hydrated, you may be able to curb unnecessary snacking and maintain a balanced diet.
Stress Management: Your Secret Weight Loss Weapon
Finally, let's discuss stress management. In today's fast-paced world, stress seems to be a constant companion for many of us. But did you know that chronic stress can hamper your weight loss efforts?
When we're stressed, our bodies release cortisol, a hormone that can prompt weight gain or weight retention. High cortisol levels can lead to increased hunger, making it more challenging to stick to a balanced diet. Moreover, stress can disrupt sleep, indirectly affecting weight loss.
Adopting effective stress management techniques can help you on your weight loss journey. This could include activities like yoga, meditation, or simply taking time each day to relax and unwind.
The Intertwining Threads of Sleep, Hydration, and Stress Management
The beauty of sleep, hydration, and stress management is that they're intertwined. Improving one area often leads to beneficial effects in others, creating a virtuous cycle that can propel your weight loss journey forward.
Think about it – staying well-hydrated can enhance the quality of your sleep. When you're adequately hydrated, your body can perform its restorative functions effectively during sleep. This can result in more energy and improved focus, helping you stick to your diet and exercise plan.
Likewise, managing stress can also improve both sleep quality and hydration status. Lower stress levels can make it easier for you to fall asleep and stay asleep. Additionally, maintaining a calm and balanced mindset might encourage healthier habits, like drinking enough water throughout the day.
Practical Steps to Incorporate Sleep, Hydration, and Stress Management
By now, you're probably thinking, "This all sounds great, but how do I actually incorporate these elements into my weight loss journey?" Here are some practical steps you can take:
Prioritize sleep: Aim for 7-9 hours of quality sleep each night. Create a restful sleep environment free of distractions, and establish a consistent sleep schedule.
Stay hydrated: Drink at least 8 cups (64 ounces) of water a day, more if you're active or live in a hot climate. Keeping a water bottle with you at all times can help make this goal more achievable.
Manage stress: Find stress-reducing activities that you enjoy and can incorporate into your daily routine. This could be anything from reading a book, going for a walk, practicing yoga, or even spending time with loved ones.
These steps might sound simple, but they can make a significant difference in your weight loss journey. Remember, weight loss is a journey, not a race. It's about making sustainable changes to your lifestyle that you can maintain in the long run.
Your Weight Loss Journey is Unique
One last point to remember: your weight loss journey is unique. What works for one person might not work for another. It's important to listen to your body and adjust your approach based on what it's telling you. If you're feeling chronically stressed, tired, or dehydrated, it's okay to take a step back and re-evaluate. After all, the goal is not just weight loss, but overall health and wellbeing.
References:
© 2016-2023 by Overweight.net, a LIVenture LLC. All rights reserved. No part of this document may be reproduced or transmitted in any form or by any means, electronic, mechanical, photocopying, recording, or otherwise, without prior written permission of LIVentures LLC.