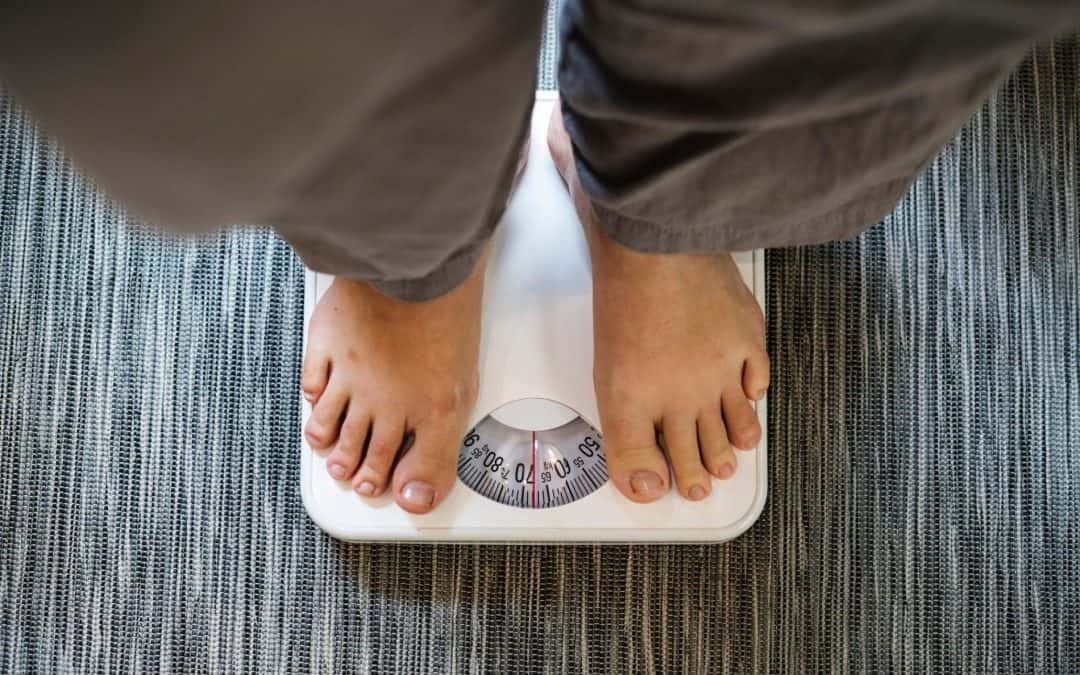 In this day and age, people have come up with a lot of ways to either lose weight or gain muscle mass. Fad diets have come and gone, all promising to give you a healthy body. Some even get into these diet plans without extensive research, all with the hopes to achieve their ideal body weight. Others go overboard and mess up, ending in weight gain more than muscle gain. Luckily, there are tools you can use to identify your body weight and determine if it's healthy or not. These tools, BMI and Body Composition testing could also help you identify if you are at risk of diseases such as stroke, high blood pressure, diabetes, or heart disease. Despite them being used in the world of health and fitness, one could be better than the other. Which is it? What are their differences? Let's understand each one of them starting with BMI.
Body mass index, or BMI, is a standard measurement to estimate body fat based on your height and weight. It is developed by Adolphe Quetelet, a Belgian scientist from the early- to mid- 1800s. It came from his vision of a simple way to determine a person's body fat content and whether he or she was overweight or not. Medical professionals have been turning to BMI for almost 200 years when it comes to researches in regards to obesity.
BMI is calculated using an equation instead of measuring your body fat directly. The score you get from that equation is an approximation of your overall body fat content, which helps you determine if you are underweight, of normal weight, overweight or obese. Basically, BMI helps you know if a person is healthy or unhealthy in relation to their body weight. The level of a person's BMI is a sign of the amount of fat that person has on his or her body. Meaning, if your BMI is high, it could be an indication that you have too much fat on your body, and if your BMI is low, then that could possibly mean that you have a very small amount of fat on your body. If not maintained in normal, a BMI of both high or low levels could pose several threats to your body. A low BMI can cause health problems such as anemia, bone loss, and decreased immune function. A high BMI, on the other hand, can cause several serious health conditions such as diabetes, high blood pressure, and heart disease. Despite its usefulness for screening bodyweight problems in both children and adults, BMI gets limited to just that. The simplicity of the formula in order to get it doesn't even account for many other important factors, only giving us a range of normal weight in relation to our height. Criticized for its inaccuracy due to it being too broad and not actually providing anything at all about our body composition, BMI is being rigorously shot at for not being elaborate and thorough.
A person's BMI is determined by dividing his or her weight by the square of his or her height. A normal BMI level is between 18.5 and 24.9. And even though BMI is calculated in the same way for everyone of all ages, the results are interpreted differently for children and adults.
BMI Levels
The following weight status categories are the standard interpretation for the BMI of adults of age 20 and older (same for men and women, all ages and body types) :
BMI Weight Status
Below 15.0 Very severely underweight
15.0 to 16.0 Severely underweight
16.0 to 18.5 Underweight
18.5 to 24.9 Normal
25.0 to 29.9 Overweight
30.0 to 34.9 Obese Class I (Moderate obesity)
35.0 to 39.9 Obese Class II (Severe obesity)
40.0 and above Obese Class III (Very severe obesity)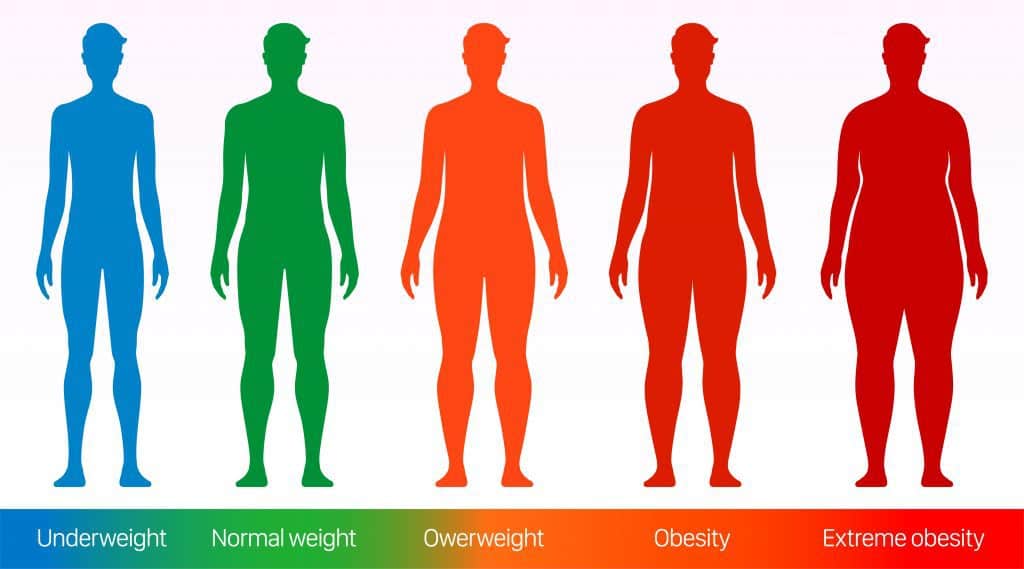 As aforementioned, the BMI of children (people below 20) is interpreted differently from that of adults. While the formula to determine the BMI for all age groups is the same, the interpretations are based on age and gender differences for children and adults. This is due to the fact that the body fat content of a person changes with age. Also note that while it is different for young boys and girls, the latter usually develop early a higher amount of body fat than boys.
While it is still being used as a standard measurement for the overall health of a collective group, such as a city or a nation, and is proven useful for recording statistics on obesity, one can't just simply use BMI to assess a single person's health because it has too many flaws to be used at an individual level. It could potentially overestimate the number of fat athletes and even people with muscular bodies. BMI could also underestimate the body fat content of people who have lost muscle mass and even in older people.
Now, let's talk about Body Composition and how it is different from Body Mass Index.
As we all know by now, BMI provides a vague idea of a person's health. And that's where Body Composition comes in, it gives you the detailed result. To measure body leanness, it isn't just height and weight, there are also other important factors that have to be accounted for, namely: fat, Lean Body Mass, and the amount of water in your body. This basically tells you that body composition is your way of knowing how much fat, water, lean mass, and other things your body is made up of. It tells you how much of your weight is contributed by your lean mass (water, connective tissues, muscle, and bones) and how much of it is coming from fat. With a clearer insight into your health opened up by body composition, access to the exact percentage of your body fat might be able to save you from all disease risks you could be facing. Which you wouldn't be able to know from BMI alone. Body composition is determined using BIA, or bioelectrical impedance analysis. This sends an electrical signal throughout your body, and this signal's interaction with all the elements of your body including fat and muscle, helps the device separate your weight into, at least, Lean Body Mass and Fat Mass. Access to body composition testing could be challenging to most people, often requiring expensive equipment and through a series of test methods, but this test gives you a deeper perception of your overall body health. It would also be able to cater to a wide range of body types, including people whose BMI is healthy but have a high-fat content in their bodies and those individuals with a healthy body fat percentage but yields unhealthy BMI result.
With all that, we can deduce that although BMI has been used for a long time to evaluate our body weight, it is time to ditch its ways and we should start looking into the bigger and clearer picture of what's really happening inside our bodies. And to achieve that, Body Composition testing would be a tremendous help, not only to fully understand our body weight and what contributes to it, whether it be Fat Mass or Lean Body Mass but also to avoid great risks of serious diseases.
In conclusion
Body composition is not a gimmick or a fad, that could eventually go as soon as it arrives. It is a test to determine our body fat percentage and lean body mass, studied by medical professionals and scientists for decades to get a better understanding of our overall health. Find out what your body composition is now to further your healthy lifestyle journey.
Sources:

https://www.transformyou.com/blog/bmi-vs.-body-composition-analysis
https://www.sharecare.com/health/body-mass-index-bmi/difference-between-bmi-body-composition
https://wellness.nifs.org/blog/bid/74553/Corporate-Fitness-The-Battle-of-BMI-vs-Body-Composition
https://hyatttraining.com/body-composition-vs-bmi/#:~:text=BMI%20stands%20for%20%E2%80%9Cbody%20mass,with%20respect%20to%20their%20height.&text=Body%20composition%2C%20on%20the%20other,how%20much%20comes%20from%20fat.
https://www.healthline.com/health/body-mass-index
https://www.pritikin.com/what-is-body-composition


© 2016-2022 by Overweight.net, a LIVenture LLC.
All rights reserved. No part of this document may be reproduced or transmitted in any form or by any means,
electronic, mechanical, photocopying, recording, or otherwise, without prior written permission of LIVentures LLC.